17th May 2018 @ KUG Graz
https://www.graz.at/cms/beitrag/10313822/8106610/Jahre_Im_Einklang_mit_Zwilling_Darmstadt.html
18.05.2018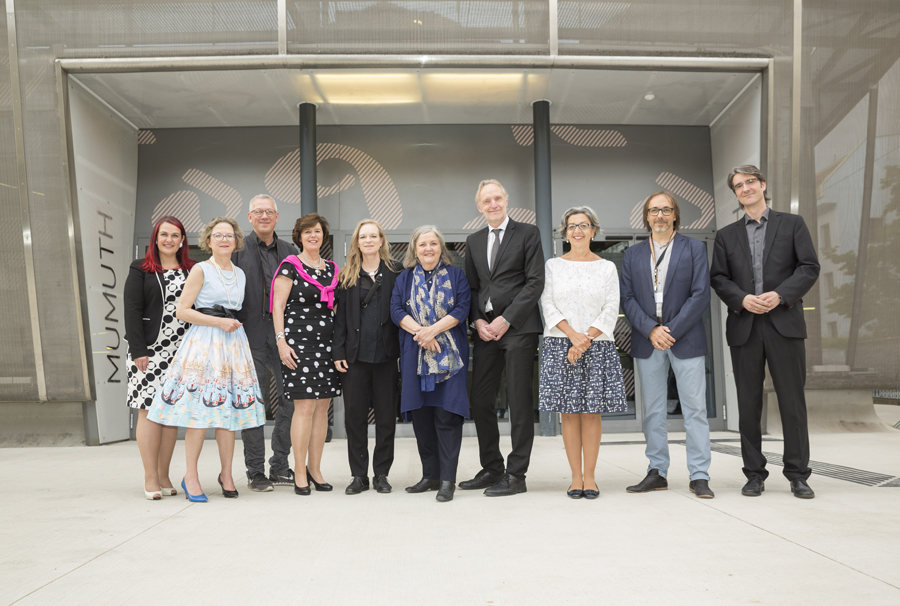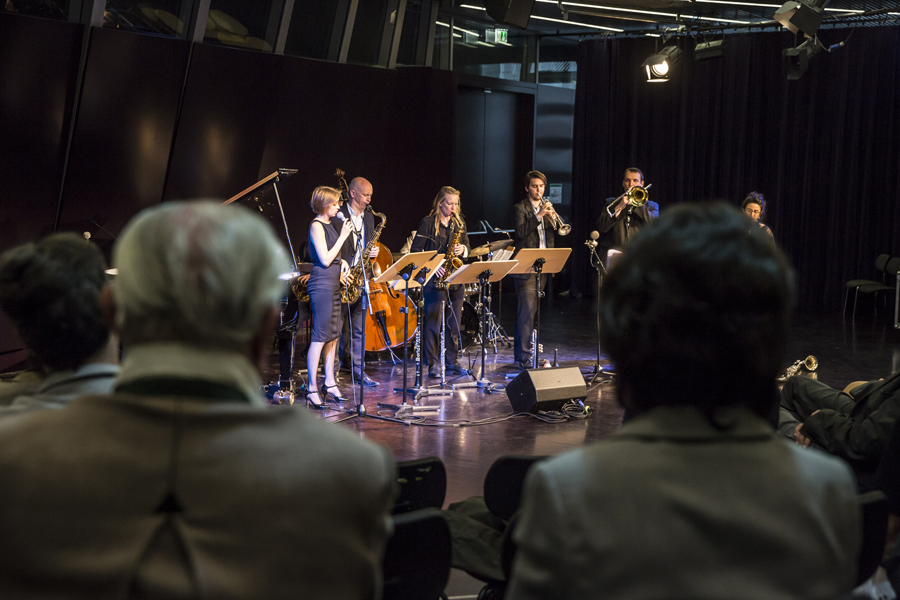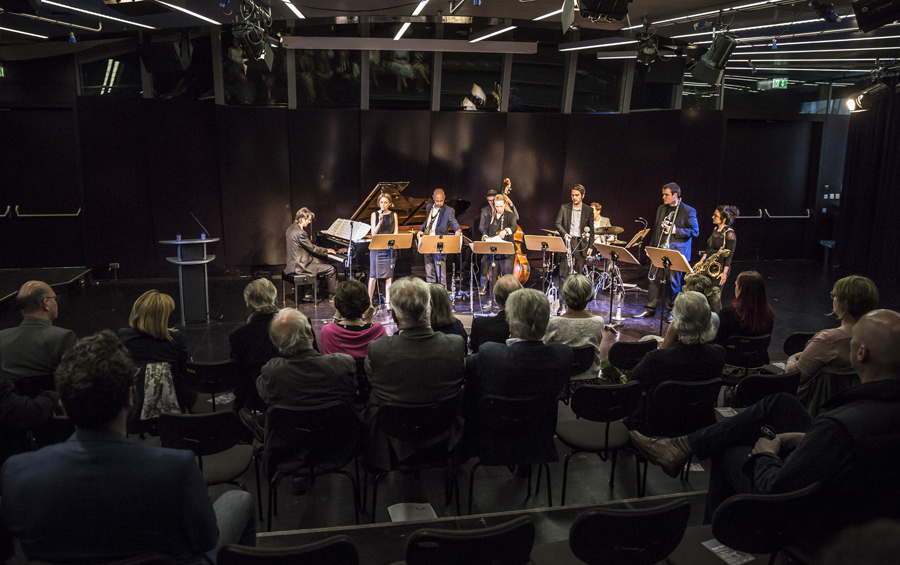 "Darmstadt und Graz verbindet nicht nur ganz offiziell seit 50 Jahren eine Freundschaft, die beiden Städte sind einander auch sehr ähnlich. Es sind beides Studentenstädte, junggeblieben, innovativ und durchaus mit kritischem Publikum und Potenzial. Uns eint darüber hinaus der Fokus auf Forschung und die Leidenschaft für Jazz. In Graz mit dem ersten Jazzinstitut auf Hochschulniveau, das einst in Europa entstanden ist und auch Darmstadt mit seinem Jazzinstitut. Da macht es Sinn, dass wir die Festlichkeiten des Jubiläums mit der Jazz Voices Konferenz 2018 in Graz beginnen", mit diesen Worten läutete Kulturstadtrat
Günter Riegler
im Mumuth den 50-Jahr-Partnerstatdt-Festreigen ein, der sich am 8. Juni in Darmstadt fortsetzen wird.
Dazu konnte er namhafte Gäste, wie Darmstadts Stadträtin e. h. Iris Bachmann Hausherrin Rektorin Elisabeth Freismuth, ihre Amtskollegin der Karl-Franzens-Universität Christa Neuper, Stadtpfarrprobst Christian Leibnitz, den Vorstand des Grazer Instituts für Jazzforschung André Doehring, den Pianisten, Komponisten und Musikwissenschaftler Michael Kahr, Musikerin Anke Schimpf, Gemeinderatskolleginnen Claudia Schönbacher und Daisy Kopera sowie die "Mutter aller internationalen Beziehungen in der Stadt Graz" (O-Ton Riegler) Claudia Sachs-Lorbeck begrüßen.
Bachmann betonte die verbindende Kraft der Musik: "Der Jazz steht für das, was die beiden Städte verbindet. Er ist ein Synonym für ein Lebensgefühl, einen Lebensstil. Er ist frei, weltoffen und menschenfreundlich, Er hat Platz für Vielfalt und Improvisation. Wir freuen uns auch auf den Gegenbesuch, wenn wir von 3. bis 10. Juni in Darmstadt eine ganze Festwoche unseren Partnerstädten widmen. Der 8. Juni gehört dabei ganz Graz, Schriftstellerin Eva Rossman liest aus dem "Patrioten", die Band "Tagträumer" ist zu hören und wunderbare Stücke aus der Grazer Stadtbibliothek zu sehen."
Rektorin Freismuth leitete mit den Worten von Jazz-Legende Miles Davis "Knowledge is freedom and ignorance is slavery"  gekonnt zum musikalischen Teil des Abends über, einem Jazzkonzert mit Michael Kahr und Anke Schimpf aus Darmstadt sowie StudentInnen der KUG.
Jazz & the Cities: Graz – Darmstadt: Eine aktuelle künstlerische Zusammenarbeit von Jazzinstitutionen und -musikerInnen beider Städte, das sich der Wahrnehmung von Jazz als vermittelndes und verbindendes Medium bedient. Ein gemeinsam erarbeitetes Konzertprogramm wurde und wird im Rahmen der Feierlichkeiten zum 50. Jubiläum der Städtepartnerschaft am 17. Mai 2018 in Graz und am 8. Juni 2018 in Darmstadt präsentiert. Der Grazer Beitrag basiert auf Ergebnissen eines künstlerischen Forschungsprojektes des österreichischen Wissenschaftsfonds FWF "Jazz & the City: Identität einer Jazz(haupt)stadt" und wird vom Grazer Pianisten, Komponisten und Musikwissenschafter Michael Kahr geleitet, der das Buch "Jazz & the City: Jazz in Graz von 1965 bis 2015″ (Graz, Leykam 2016) und die CD "Jazz & the City (and me…) vorlegte.